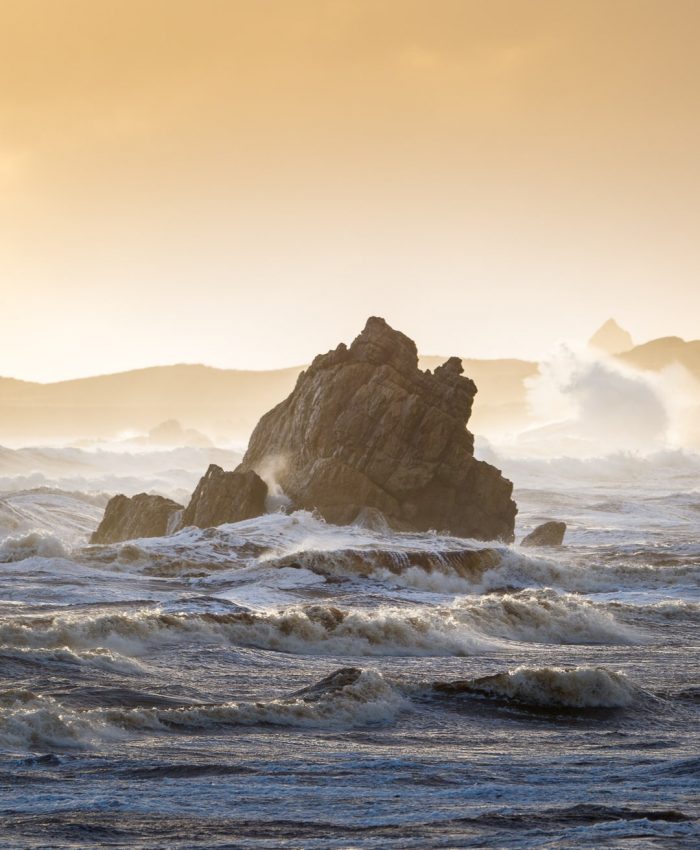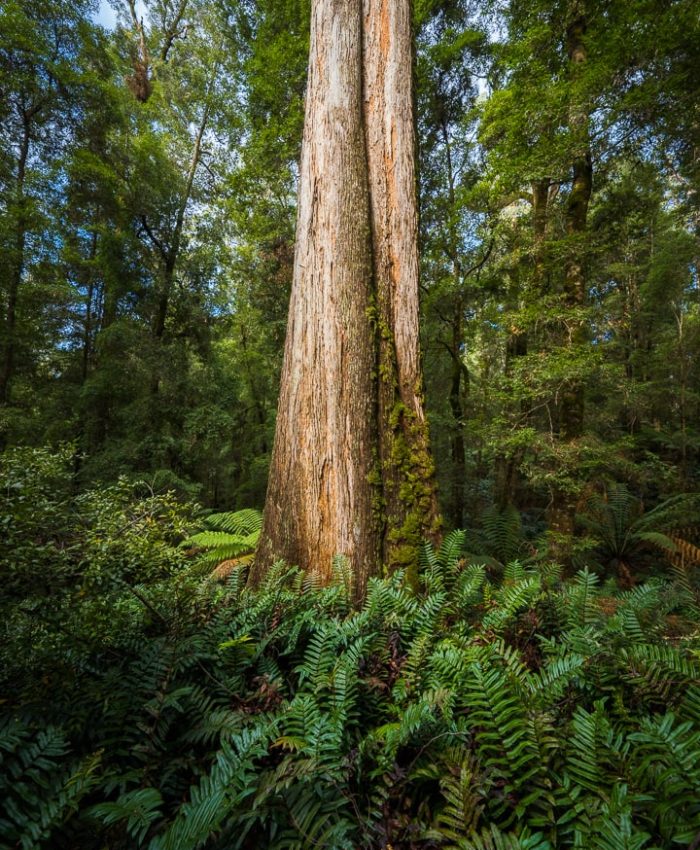 Join Luke Tscharke and Benjamin Maze on an unforgettable 5-day adventure photographing the beautiful west coast of Tasmania. Over five days and four nights we will explore the takayna/Tarkine area, photographing rugged coastlines, lush green rainforests, and pristine rivers.
We have no fixed itinerary, ensuring that we can match each location with the best conditions, giving you the best images possible. Two expert leaders will be with you the whole time, helping you craft your masterpieces; both composing shots on location and post-processing back at our base.
**SOLD OUT! SEE BELOW FOR NEW DATES***
takayna/The Tarkine is home to the largest temperate rainforest in Australia, as well as one of the most rugged and fascinating coastlines you'll ever witness. We'll be basing ourselves at Arthur River, with the goal to get you in the right place at the right time depending on conditions. We'll have something to shoot no matter what nature throws at us – moss-laden trees for the rainy days, jagged dramatic seascapes for those colourful sunrises and sunsets, and even stellar astrophotography for when clouds are nowhere to be seen. Most of all, you'll be guided to these places and educated on how to best capture them by two extremely passionate photographers who have a deep love of Tasmania!
| | 28th October – 1st November 2022 |
| --- | --- |
| | Hobart and Launceston, Tasmania |
| | |
| | |
| | A basic level of fitness is required |
| | Beginner / Intermidiate / Advanced |
Once we arrive at our base in Arthur River we will have no fixed itinerary. This may sound a little unusual but we can assure you that this is a massive benefit of our experience.
The weather in Tasmania is highly changeable, especially in spring, and our leaders are experts at reading weather conditions across the state. By being flexible we can give you the best chance of being at the right location in the right conditions. Best of all we will show you how we read the conditions to make the best possible judgement, teaching you essential planning skills that you can take away and use to plan your own shoots!
We will be visiting some of the locations below, and prioritising those which match the conditions we are planning around. 
*The Arthur River Cruise is an optional extra that is weather dependent
This experience is all about being in the best place at the best time to create the best possible images. We will review the conditions on an hour-by-hour basis and use that information to make the best judgement of where we head for our shoots. The best part is that we will take you on that journey, helping you understand our planning methods, allowing you to can take them away and apply them to your own shoots.
The professional leaders will assist you with composition and setup in the field, and then help you with your post processing back at base. As this is an active workshop, the leaders will also be there shooting next to you, after all these will be the best conditions we can manage!
We will primarily photograph the magic hours of sunrise and sunset but will also shoot during the day if the conditions work for us. The workshop is timed ideally for night photography, and we will head out to photograph the stars and even Aurora Australis if the right conditions are present during our visit.
If conditions allow, we will attempt to cover various shooting styles including;
Our accommodation base is at the Arthur River Lodge, nestled along the banks of the Arthur River. The base is fantastically located, being  right on the rugged takayna coast, but only a short drive from incredible old growth rainforest, part of the largest temperate rainforest in the Southern Hemisphere.
The lodge is well appointed with two cooking areas, two bathrooms, and plenty of area to post process your images between shoots.
Due to the remote nature of our accommodation, meals are not included on this experience. We will be assisting guests with purchasing their own food, and we will provide ample opportunity to visit supermarkets for everyone to stock up. Guests will cook their own meals in the two kitchens at the accommodation, and we may even eat the meals out on location depending on where we go. The leaders will provide meal suggestions for those that need a little help.
This workshop prioritises photography and this approach ensures we can be in the right place at the right time to make the best possible images.
We will conveniently have two participant meeting locations; one located in Hobart and one located in Launceston. Please note the embark/disembark times below.
Ensure your flights arrive with sufficient buffer time to arrive at the meeting location on time. The meeting location will be provided during the information sessions. 
| | | |
| --- | --- | --- |
| | Friday 28th October at 8:00 am | Tuesday 1st November at 4:00 pm |
| | Friday 28th October at 12:00pm | Tuesday 1st November at 12:00pm |
FREQUENTLY ASKED QUESTIONS